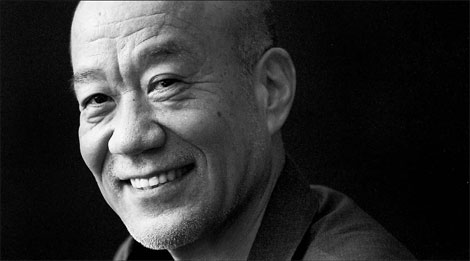 "When I write music, I read the script again and again until I find the most touching point." - Joe Hisaishi



Born in Nakano, Japan, he started violin lessons aged 5. He attended Kunitachi College of Music in 1969 and studied music composition. After graduating, he worked with many contemporary musicians and explored his own musical styles.

Hisaishi is best known for his collaborations with Hayao Miyazaki's animation. In 1983, when Hisaishi met the director Miyazaki, they collaborated on the animation, Nausica of the Valley of the Wind, which was a huge hit. They became friends since then and he composed most of the scores for his Miyazaki's films, such as Castle in the Sky and Spirited Away. He composed more than 100 film musical scores!

For Hisaishi, composing music for films depends on two things: One is to understand the script, the other is to understand the director's sense of rhythm.



"Different directors will have different tempos for a certain scene," he explains.
Just like every Miyazaki's fan, I have come to know Hisaishi in Studio Ghibli's animation. His music gives life to every film and he is also behind every animation's success.



"Animated films require much more detailed musical elements because the characters' facial expressions are less vivid. I need to add colorful music to reflect their characters," he says.



Though I like his works even outside anime I am still leaning towards to my all time favorite and considered it the best - Spirited Away soundtracks.

Be mesmerized in his works year after year after year only here at : Joe Hisaishi Works.